Join GameRankr and track your games with friends.
Get Started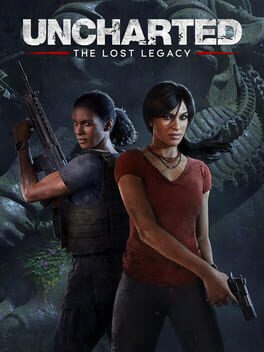 Uncharted: The Lost Legacy
20 rankings, Avg Rating: 4.50
From the critically acclaimed developer, Naughty Dog, comes the first standalone adventure in the Uncharted series. Fan-favorite character, Chloe Frazer, must enlist the aid of renowned mercenary Nadine Ross from Uncharted 4: A Thief's End in order to recover a fabled ancient Indian artifact and keep it out of the hands of a ruthless war profiteer. Together, they'll venture deep into the mountains of India in search of the legendary artifact. Along the way, they'll learn to work together to unearth the mystery of the artifact, fight their way through fierce opposition, and prevent the region from falling into chaos.
More Details
Less Details