Join GameRankr and track your games with friends.
Get Started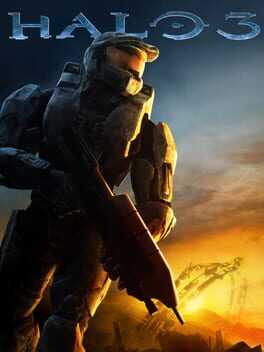 Halo 3
All Editions: 25 rankings, Avg Rating: 4.35
PC Edition:
7 rankings, Avg Rating:
4.33
Halo 3 is a shooter game where players primarily experience gameplay from a first-person perspective. Much of the gameplay takes place on foot, but also includes segments focused on vehicular combat. The balance of weapons and objects in the game was adjusted to better adhere to the "Golden Triangle of Halo": these are weapons, grenades, and melee attacks, which are available to a player in most situations. Players may dual-wield some weapons, forgoing the use of grenades and melee attacks in favor of the combined firepower of two weapons. Many weapons available in previous installments of the series return with minor cosmetic and power alterations. Unlike previous installments, the player's secondary weapon is visible on their player model, holstered or slung across the player's back. Halo 3 introduces "support weapons", which are cumbersome two-handed weapons that slow the player, but offer greatly increased firepower in return. In addition to weapons, the game contains a new class of gear called equipment; these items have various effects, ranging from defensive screens to shield regeneration and flares. Only one piece of equipment can be carried at a time. The game's vehicular component has been expanded with new drivable and AI-only vehicles.
Initially Released: September 25th 2007
More Details
Less Details