Join GameRankr and track your games with friends.
Get Started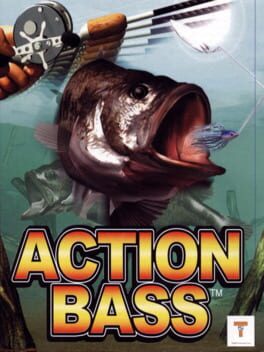 Action Bass
0 rankings
Fishing is usually a relaxing sport, even in videogame form. Action Bass attempts to introduce people to the world of fishing, and comes in four play modes. In Challenge mode, you only get three minutes to catch a fish large enough to meet the weight requirement and place you within the top three fishermen. When you pass the first level, you'll have three other levels to defeat. Beating all four levels unlocks new lures and grants access to the Extra option. The second play mode in Action Bass is the Free mode, where you can freely fish in any of the four available areas and hone your fishing skills. Here you can discover the best spots to catch the bigger fish in less time in preparation for the Challenge mode. You also have the option of saving your fish for the Aquarium, the third mode in Action Bass, where the fish you caught in the Free mode can be viewed by moving in all directions around the fish.
More Details
Less Details
Everyone's Rankings
No one has added this game yet.