Join GameRankr and track your games with friends.
Get Started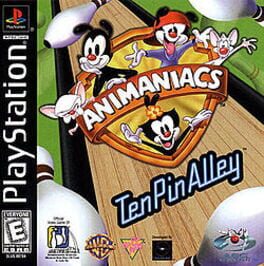 Animaniacs: Ten Pin Alley
0 rankings
Animaniacs: Ten Pin Alley is a wacky take on the world of bowling. It includes ten different Animaniacs characters, including Yakko, Wakko, Dot and the Warner Brothers (and sister). The game features tons of new modes, taking off from the original Ten Pin Alley game for the PlayStation. There is a tournament mode, a team up mode, kids mode, and the typical exhibition mode, also known as open play. The action takes place on four completely new lanes, including the World Domination Stadium, Wacky Alley, Boogey Bowl, and Ten Pin Alley. Up to six players can compete in any of the games assorted modes, allowing for fun for the whole family.
More Details
Less Details
Everyone's Rankings
No one has added this game yet.