Join GameRankr and track your games with friends.
Get Started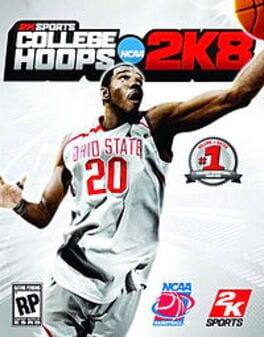 College Hoops 2K8
All Editions: 1 ranking, Avg Rating: 5.00
PS2 Edition:
1 ranking, Avg Rating:
5.00
College Hoops 2K8 is a video game by Visual Concepts and 2K Sports. It was released on November 19, 2007 for the Xbox 360, PlayStation 2 and PlayStation 3. The cover features Greg Oden, formerly of the Ohio State Buckeyes. Almost every school competing in Division I NCAA college basketball at the time was included in 2K8, including recent additions South Carolina-Upstate, Cal State-Bakersfield and Florida Gulf Coast. Not included were Presbyterian College and North Carolina Central, D-1 independents. Also, Centenary College of the Summit League was unlicensed and instead named UL-Calcutta. The game also featured the ability to change and modify rosters and share them online via the newly introduced 2K Share feature. The real coaches feature was dropped from this game, possibly because the coaches chose not to renew their contracts and all of the coaches are unnamed. The announcers/commentators featured in the game were Verne Lundquist and Bill Raftery. The College Hoops series was put on hiatus in 2008 as 2K Sports declined to seek the college license for a 2K9 release. EA Sports got the contract before 2K did, so EA will continue to make college basketball games. EA discontinued their college basketball game series in 2010. It is currently unknown if 2K Sports will continue to make their College Hoops 2K series.
More Details
Less Details
Everyone's Rankings
1 Ranking
Seymour Kash
PS2





"Had it on the OG Xbox back in the day and I had it on 360 it's fun"