Join GameRankr and track your games with friends.
Get Started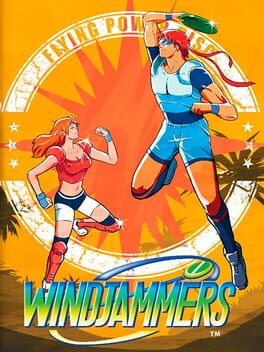 Windjammers
All Editions: 1 ranking, Avg Rating: 4.00
Neo Geo Edition:
1 ranking, Avg Rating:
4.00
Windjammers (also known as Flying Power Disc in Japan) is a fast paced sports arcade game released by Data East on the Neo Geo arcade system in 1994 and later on the Wii Virtual Console in Japan on June 22, 2010. Following the bankruptcy of Data East, the intellectual rights for this game were acquired by Paon.It was delisted in Japanese Virtual Console for the Wii on December 24, 2013, making it the only delisted Neo-Geo game for the Wii Virtual Console. The game mechanics are essentially the same as Pong or air hockey, where players continuously shoot the disc at the goal zone of the opponent attempting to score. The game can be played against the computer or in a 2 player versus.
More Details
Less Details
Everyone's Rankings
1 Ranking
Noah Krogh
Neo Geo