Join GameRankr and track your games with friends.
Get Started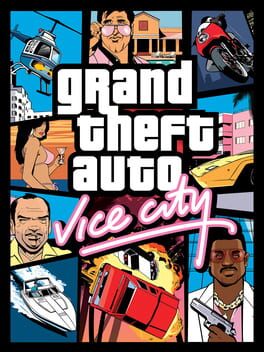 Grand Theft Auto: Vice City
All Editions: 47 rankings, Avg Rating: 4.24
Mac Edition:
14 rankings, Avg Rating:
4.14
In the year 1986, Tommy Vercetti is heavily indebted to his mafia superiors after a drug deal gone awry, but his dreams of taking over Vice City (based on Miami) push him down a different path. Featuring a wide variety of vehicles and weapons, radio stations playing hit songs from the era and an intense atmosphere, GTA: Vice City is an open-world sandbox satire of '80's Miami.
Initially Released: October 27th 2002
More Details
Less Details