Join GameRankr and track your games with friends.
Get Started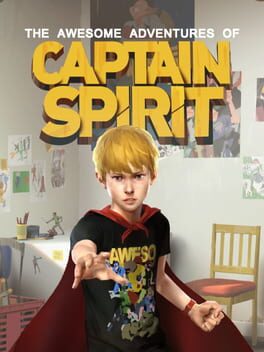 The Awesome Adventures of Captain Spirit
All Editions: 2 rankings, Avg Rating: 5.00
PC Edition:
2 rankings, Avg Rating:
5.00
Have you ever dreamt of being a superhero? Meet Chris, a creative and imaginative 9 year old boy who escapes reality with fantastical adventures as his alter ego, the Awesome Captain Spirit! Captain Spirit is a free demo set in the Life is Strange universe.
More Details
Less Details
Everyone's Rankings
2 Rankings
Nicholas Bennett
PC