Join GameRankr and track your games with friends.
Get Started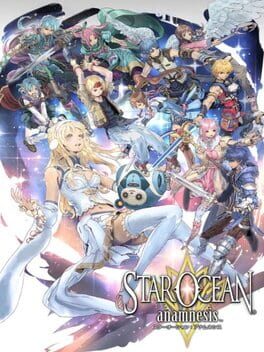 Star Ocean: Anamnesis
All Editions: 0 rankings
Ocean: Anamnesis puts players in the captain's chair as they lead a squad of heroes across the galaxy. They will have the freedom to build endless strategic and iconic teams with returning all-star characters from the STAR OCEAN series, choosing between attackers, sharpshooters, defenders, invokers and healers to assemble a powerful crew. Enhanced mobile-specific controls will have users experience fast-paced real-time combat with gorgeous 3D graphics. For the first time in the series, players will also be able to tackle missions together in a brand-new co-op multiplayer mode.
More Details
Less Details
Everyone's Rankings
No one has added this game yet.