Join GameRankr and track your games with friends.
Get Started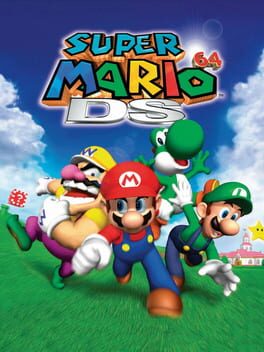 Super Mario 64 DS
All Editions: 16 rankings, Avg Rating: 4.00
Wii U Edition: 0 rankings
Super Mario 64, the classic 3D platformer for the Nintendo 64, arrives on the Nintendo DS with all-new features that take advantage of the portable system's dual screens, touch screen, and wireless multiplayer capability. Like the original game, Super Mario 64 DS challenges you to find all the power stars hidden throughout the royal castle in the effort to free Peach imprisoned inside the castle. This time, you can play as Mario, Luigi, Wario, and Yoshi, each of whom has unique abilities. Overcome the challenges on your own or battle up to three of your friends in the multiplayer modes.
Initially Released: December 2nd 2004
More Details
Less Details