Join GameRankr and track your games with friends.
Get Started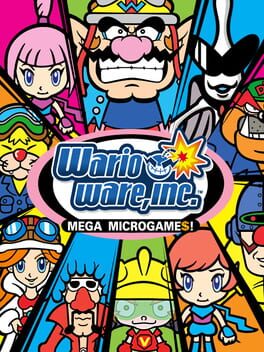 WarioWare, Inc.: Mega Microgames!
All Editions: 3 rankings, Avg Rating: 5.00
GBA Edition:
3 rankings, Avg Rating:
5.00
Frantic action! Prepare for lightning-quick game play as you blaze through over 200 bizarre microgames designed by a crazy crew of Wario's cronies! There are even two-player contests that can be played on a single Game Boy Advance! Pick up and play! Ultra-simple controls make each game easy to get into...until the games start coming faster... and faster...and FASTER!
More Details
Less Details
Everyone's Rankings
3 Rankings
Marco Joakim Gjemble Kotka
GBA





Laura McBride
GBA





Caio Akiyoshi
GBA