Join GameRankr and track your games with friends.
Get Started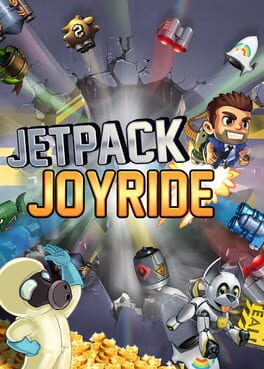 Jetpack Joyride
All Editions: 1 ranking, Avg Rating: 5.00
iOS Edition:
1 ranking, Avg Rating:
5.00
Jetpack Joyride is a 2011 side-scrolling endless runner/action video game created by Chief Creative Officer Luke Muscat at Halfbrick Studios. Originally released for iOS devices on the App Store on September 1, 2011, the game has since been ported to many other systems. The game features the same protagonist as Monster Dash, Barry Steakfries, who the player controls as he steals a jet pack from a top-secret laboratory. The game has been met with very favorable reviews, and has won numerous awards.
More Details
Less Details
Everyone's Rankings
1 Ranking
Robert Carlson
iOS