Join GameRankr and track your games with friends.
Get Started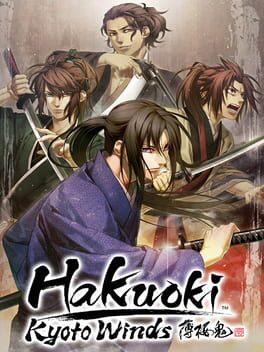 Hakuoki: Kyoto Winds
All Editions: 1 ranking, Avg Rating: 4.00
PC Edition:
1 ranking, Avg Rating:
4.00
"This remastered telling of the beloved, visual novel Hakuoki series that was first developed and released in 2008 focuses on the story set in Kyoto. The young Chizuru, determined to find her father, will romance the famous samurai of Shinsengumi through a series of engaging stories and dramatic events. Now, experience new characters, love interests, and episodes in the world of Hakuoki: Kyoto Winds this Spring 2017!"
Initially Released: May 19th 2017
More Details
Less Details
Everyone's Rankings
1 Ranking
Tatiana Lekka
PC