Join GameRankr and track your games with friends.
Get Started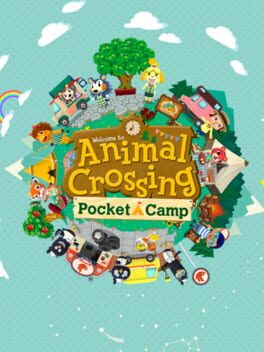 Animal Crossing: Pocket Camp
All Editions: 4 rankings, Avg Rating: 4.00
iOS Edition:
3 rankings, Avg Rating:
4.50
Animal Crossing on the go! Get back to nature in Animal Crossing: Pocket Camp, the new Animal Crossing mobile game where you take on the role of campsite manager! You're in charge, so you can decorate your own campsite however you like! Make it fun, make it cute, make it sporty—it's up to you to craft the kind of furniture and amenities that will make your camp a must-see for animals visiting the area. Help Animals As You Explore! While visiting different recreational spots, you'll meet new animals who could use a little help. They'll be looking for fish, fruit, bugs, and other things to get their camping adventures started—and when you help them out, you'll earn Bells and craft materials in return! Craft Furniture and Amenities The craft materials you earn by fulfilling animals' requests can be used to craft all sorts of furniture and amenities for your campsite. Just open up the Craft menu and place an order with Cyrus, the hardworking handyman from Re-Tail on the Road. Then sit back and wait! Or, if you're in a hurry, you can move your order to the very front of the line by using Leaf Tickets. You can purchase Leaf Tickets with real money, or earn them through regular gameplay. Your Campsite. Your Way. The joy of Animal Crossing: Pocket Camp is creating a space that suits you and your style. Your campsite can be anything you like—from a traditional space that celebrates nature to a flashy fun house with concerts and rides. It's all up to you! You can also customize your camper, visit your friends' campsites to get ideas for your own, and meet new animal friends as you explore recreational areas! Host Animals at Your Campsite As you grow your friendships with different animals, they'll want to visit your campsite. Craft and decorate with their favorite items, and you'll be able to host them whenever you like—even if you change up your decorations completely!
More Details
Less Details