Join GameRankr and track your games with friends.
Get Started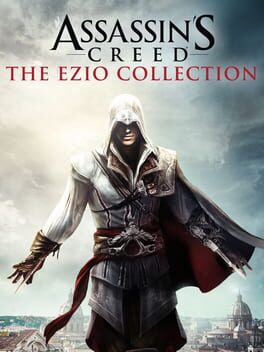 Assassin's Creed: The Ezio Collection
All Editions: 6 rankings, Avg Rating: 4.67
PS4 Edition:
2 rankings, Avg Rating:
5.00
Make history as the legendary Master Assassin, Ezio Auditore da Firenze, in Assassin's Creed The Ezio Collection, which includes the acclaimed single-player campaigns and single-player add-on content (no multiplayer content) from Assassin's Creed II, Assassin's Creed Brotherhood, and Assassin's Creed Revelations with enhanced graphics. Live the life of Ezio and learn the ways of the Assassin as he seeks vengeance for the betrayal of his family. Travel through 15th-century Renaissance Italy, including the capital Rome and finally onto 16th-century Constantinople.
Initially Released: November 15th 2016
More Details
Less Details