Join GameRankr and track your games with friends.
Get Started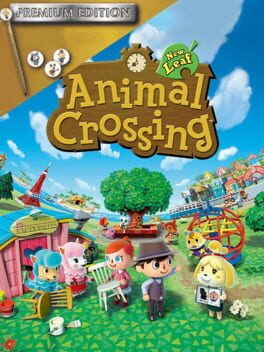 Animal Crossing: New Leaf - Premium Edition
0 rankings
The Animal Crossing: New Leaf game has a new lease on life thanks to the addition of amiibo compatibility. This free update adds in support for all Animal Crossing series amiibo figures and cards. Tap amiibo to have the pictured villager visit your town. You can even tap select amiibo from other series to get items themed to those characters! The Premium Edition of Animal Crossing: New Leaf comes packaged in a cardboard box and includes the following content: Custom 3DS Stylus Stickersheet (17 pcs)
More Details
Less Details
Everyone's Rankings
No one has added this game yet.