Join GameRankr and track your games with friends.
Get Started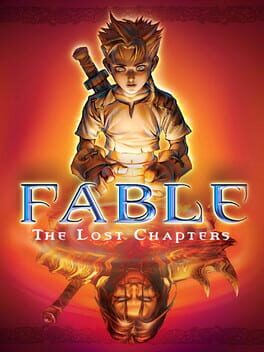 Fable: The Lost Chapters
All Editions: 5 rankings, Avg Rating: 4.75
Mac Edition:
5 rankings, Avg Rating:
4.75
Fable was expanded and rereleased as Fable: The Lost Chapters for Xbox and Windows PC platforms in September 2005. The game was later ported to Mac OS X by Robosoft Technologies and published by Feral Interactive on 31 March 2008. The Lost Chapters features all the content found in the original Fable, as well as additional new content such as new monsters, weapons, alignment based spells, items, armour, towns, buildings, and expressions, as well as the ability to give children objects. The story receives further augmentation in the form of nine new areas and sixteen additional quests. Characters such as Briar Rose and Scythe, who played only minor roles in the original game, are now given more importance and are included in certain main and side quests. Other character-based augmentations include the voice of the antagonist, Jack of Blades, sounding deeper, harsher and more demonic, and the ability to uncover (and resolve) the murder mystery of Lady Grey's sister. The updated edition of the game also applied fixes for certain glitches, such as the "dig glitch," in which the protagonist would move backward each time he used the shovel, pushing him through solid objects and sometimes trapping him.
Initially Released: September 20th 2005
More Details
Less Details