Join GameRankr and track your games with friends.
Get Started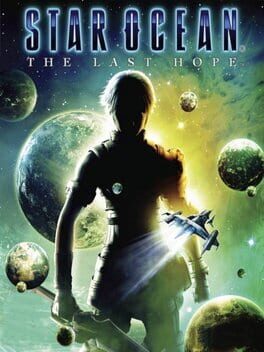 Star Ocean: The Last Hope
All Editions: 0 rankings
Star Ocean: The Last Hope, known as Star Ocean 4: The Last Hope is an action role-playing video game developed by tri-Ace and Square Enix who also published the game, initially only for the Xbox 360, and the fourth installment in the Star Ocean series. Famitsu revealed that the battle system featured four party members, and was more team-oriented. The game also features more of a sci-fi emphasis than past titles with the ability to control your own ship. This ship is quite large, and is able to land on at least 5 planets or other space-based destinations. Players are able to travel through the "star ocean," jumping across planets. The game takes place a few centuries before the original Star Ocean (around S.D. 10, or approximately 2087 AD). The game's plot revolves around Edge and his crew combating a mysterious threat called the "Grigori". An international version of the game was released by Square Enix as a worldwide PlayStation 3-exclusive on February 9, 2010. Officially known as Star Ocean: The Last Hope International, the game contains both Japanese and English voices as well as new content that is exclusive to the international version of the game.
Initially Released: February 19th 2009
More Details
Less Details
Everyone's Rankings
No one has added this game yet.