Join GameRankr and track your games with friends.
Get Started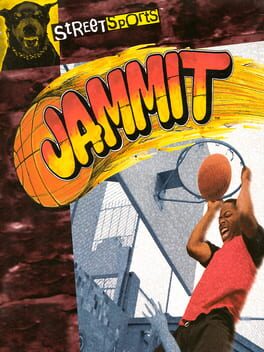 Jammit
All Editions: 1 ranking, Avg Rating: 0.00
This Edition:
1 ranking, Avg Rating:
0.00
Published: February 1st 1994
Whiners, better give this game a miss, 'cause Jammit's the closest thing you'll ever find to real street hoops. Don't even think of looking for an official--in this game, it's jam-or-be-jammed--and great D leaves the opposition gasping. ...
More
Whiners, better give this game a miss, 'cause Jammit's the closest thing you'll ever find to real street hoops. Don't even think of looking for an official--in this game, it's jam-or-be-jammed--and great D leaves the opposition gasping. In Intensive Care. Step onto one of the five stylin' courts, and the air show begins. Revers jams. Fade-away jumpers. And way more attitude--and altitude--than you'll ever find in the so-called pros. Get past our three asphalt warriors, and we'll send you to meet the Judge, and you'd better bring your license to drive. Put some money down, talk a little trash, then walk the walk. Or else you'll watch yourself getting faced on our exclusive Slam Cam... These guys don't even know how to spell "foul." Mastered one on one? There are six more game variations out there, chump. When you go to the hoop, the Slam Cam zooms in on the action. Reasons to lay down the cash: -"The Slam Cam"--get up-close-and-impersonal as players drive the lane -Over 700 frames of digitized animation -Five graffiti covered basketball courts -Side bets, 'cause only money really talks -Enough digitized trash talk to dis the entire neighborhood -Seven different streetball games: Sweat, 1-on-1, 2 Hot, Poison, Slams Only, in-2-it and Frenzy