Join GameRankr and track your games with friends.
Get Started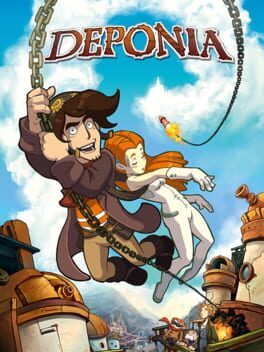 Deponia
All Editions: 3 rankings, Avg Rating: 4.50
Mac Edition:
3 rankings, Avg Rating:
4.50
Deponia is a fast-paced comedy of errors and one of the most unusual love stories in gaming history. The twist-filled story takes its off-beat characters all over trash planet Deponia, a unique game world in the style of Douglas Adams, Terry Pratchett and Matt Groening. From Kuvaq, an improvised village built inside a giant trash heap, to the swimming black market and the dark corners of the elevated planetary railways: The new adventure game from the makers of The Whispered World, Edna & Harvey: The Breakout and A New Beginning is brought to life with detailed hand-painted backgrounds in widescreen format and top-quality cartoon animation.
More Details
Less Details
Everyone's Rankings
3 Rankings
Berk Yağcıoğlu
Mac





Rody Burg
Mac