Join GameRankr and track your games with friends.
Get Started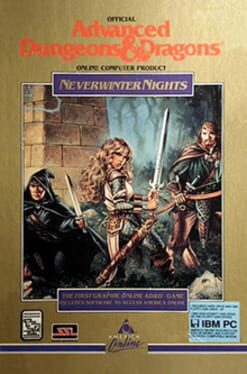 Neverwinter Nights
3 rankings, Avg Rating: 3.50
Neverwinter Nights is a computer game released in 1991. It was developed by Stormfront Studios and published by Strategic Simulations, Inc. and ran on MS-DOS. It was the first multiplayer online role-playing game to display graphics, and was hosted on AOL. Neverwinter Nights was developed with gameplay similar to other games in the Gold Box series. Players begin by creating a character. After creating the character, gameplay takes place on a screen that displays text interactions, the names and current status of one's party of characters, and a window which displays images of geography marked with various pictures of characters or events. When combat occurs, gameplay switches to full-screen combat mode, in which a player's characters and enemies are represented by icons which move around in the course of battle. Situated in the city of Neverwinter and more than twenty surrounding regions/areas, the game itself was similar to other official AD&D Forgotten Realms games of its time. As it was an online game, it had several additional menus for online purposes, as well as features unknown to standard AD&D games of the time, such as the ability to teleport from one region/area to another.
More Details
Less Details
Everyone's Rankings
3 Rankings
Nick Gallagher
PC



Virgilio Pigliucci
PC