Join GameRankr and track your games with friends.
Get Started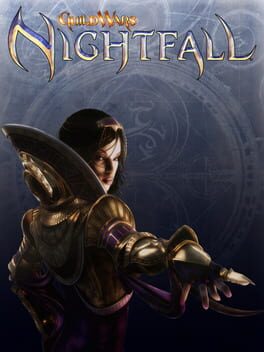 Guild Wars: Nightfall - Collector's Edition
0 rankings
Guild Wars Nightfall is the third campaign of Guild Wars It is set in the North-African-themed continent of Elona. In Guild Wars Nightfall, you will never face danger alone. Not only can you group with any of millions of players worldwide, but now, for the first time ever, you'll be able to band together with customizable Heroes that will not only fight by your side, but level up with your character and follow your orders as you fight to hold back the night. The Guild Wars Nightfall Collector's Edition box includes: - in-game Miniature Varesh - exclusive dance emotes for Derwish and Paragon characters - Nightfall Bonus Music Key, providing exclusive in-game music from Guild Wars composer Jeremy Soule - "Making of Guild Wars Nightfall" DVD - Artbook "The Art of Guild Wars: Nightfall" - Nightfall Soundtrack CD - Nightfall Skill Pins - foldout standee of Warmarshal Varesh - Elona Map Poster
More Details
Less Details
Everyone's Rankings
No one has added this game yet.