Join GameRankr and track your games with friends.
Get Started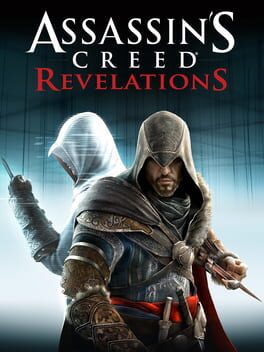 Assassin's Creed Revelations
All Editions: 49 rankings, Avg Rating: 3.80
XB360 Edition:
41 rankings, Avg Rating:
3.87
Assassin's Creed Revelations presents the most immersive experience available in the series to date and the culmination of Ezio's adventure. In Assassin's Creed Revelations, master assassin Ezio Auditore walks in the footsteps of his legendary mentor, Altair, on a journey of discovery and revelation. It is a perilous path - one that will take Ezio to Constantinople, the heart of the Ottoman Empire, where a growing army of Templars threatens to destabilize the region. In addition to Ezio's award-winning story, the acclaimed online multiplayer experience from Assassin's Creed Brotherhood returns; refined and expanded, with more modes, more maps and more characters that allow players to test their assassin skills against others from around the world. The latest chapter in the Assassin's Creed saga also includes revolutionary gameplay, allowing players to manipulate the construct of Desmond's memories and the Animus to decipher the mysteries of his past and gain insight into the future.
Initially Released: November 14th 2011
More Details
Less Details