Join GameRankr and track your games with friends.
Get Started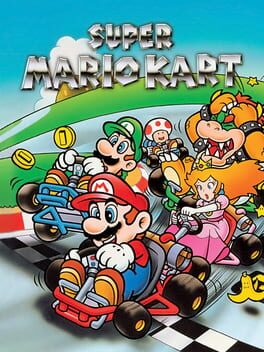 Super Mario Kart
All Editions: 12 rankings, Avg Rating: 3.57
Wii Edition:
5 rankings, Avg Rating:
2.00
Super Mario Kart is a racing game for the Super Nintendo Entertainment System and the first game of the Mario Kart series, as well as the game that sets precedents to the fictional kart racing genre. Part of this game is heavily based on Super Mario World in terms of graphics and overall theme. Using Mode 7 scaling, the first true kart game on the SNES has you collecting coins to boost your speed while using shells and bananas to stop others on the track.
Initially Released: August 27th 1992
More Details
Less Details